Top 5 stock photo libraries
Need some royalty free images for your latest web site, blog or your creative project? If so, these great royalty free stock image web sites could be the solution to all your requirements.
Let's examine super 5 web sites, pricing, features, photo count...vs. together.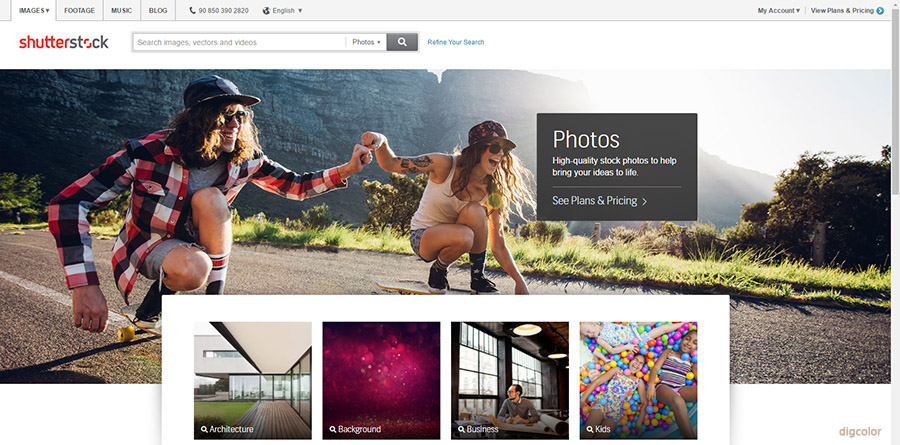 When we start to examine royalty free image web sites, I guess Shutterstock is the best. Why ? Shutterstock currently has more than 97,000,00+ royalty-free stock photos and 900,000+ photos has been add their web site every week.
In addition to images, You can find footages, music and vector materials also. Shutterstock basically provide 3 types of simple pricing.(Basic, Professional and Team)
With Basic plan you can buy 5 images($49) or 25 images($229). (But Keep in mind that Images must be downloaded within one year of purchase.)
Professional (This is my favorite plan also.) You can get 350 Images/monthly with this plan for only $169 (%20 discount). You have to make a yearly subscription for this. if you would like to do monthly payment price will be $199. Additionally you have 750 Images/Monthly options.
Last one Team. If you are agency or working with a lot of people or doing too much design. This plan is fit for you.(Prices will vary by number of users)
** Bonus !!!
You have one additional license type.
Enhanced Plans :
Enhanced License for large audiences, big print runs, merchandise for sale, and more. Images must be downloaded within one year of purchase.
You can get detailed information about
pricing of shutterstock from this address
.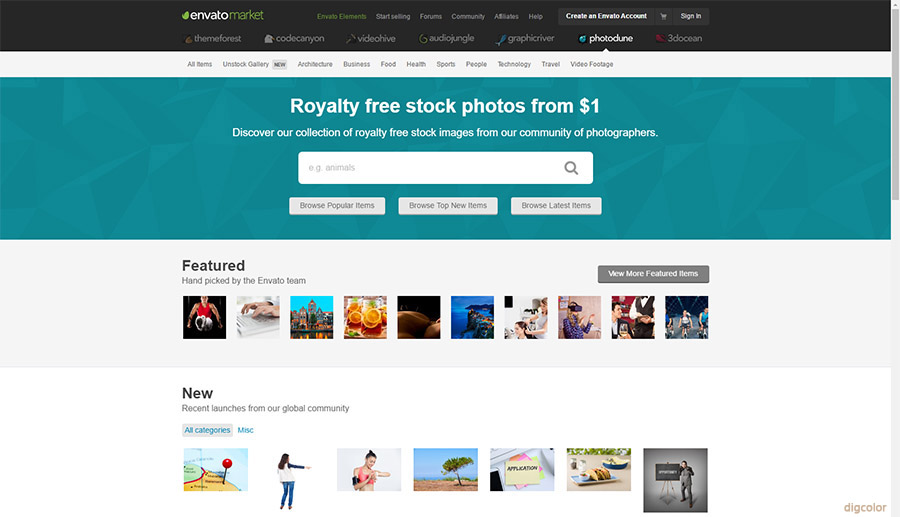 PhotoDune is my second suggestion. When we talk about it. Simply, we can say that "Cheap image". Yes, This is correct because all of stock photo prices are start from $1 only. Photodune has over 9 Million Stock Photos and Royalty-Free Images. Additionally, This guys are offer Free images in their web site also.
Photodone basically offer two different license and pricing inside of it.
With PhotoDune Regular License distributed free by you or one client, up to 250,000 copies (unlimited for web). Generic pricing list is like in bellow.

| Type | Apx. Size | Price |
| --- | --- | --- |
| Extra Small | Apx. width 539px (0.2MP) | $1 |
| Small | Apx. width 934px (0.6MP) | $2 |
| Medium | Apx. width 1704px (2.0MP) | $3 |
| Large | Apx. width 2952px (6.0MP) | $5 |
| Extra Large | Apx. width 5023px (17.4MP) | $7 |

PhotoDune Extended License Multiple end products, sold by you or one client, unlimited copies. Generally, This license are 8 time expensive for normal price.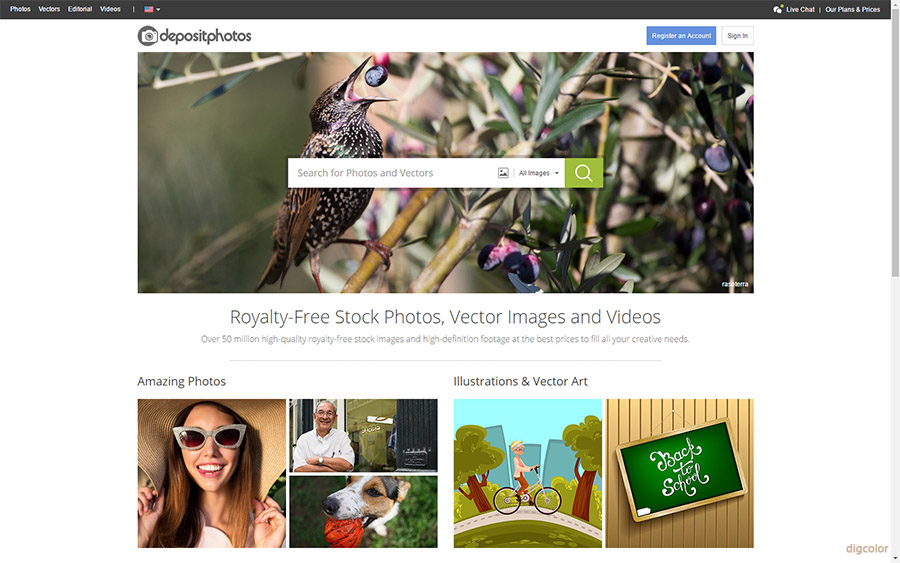 Depositphotos provide royalty-Free Stock Photos, Vector Images and Videos. Over 50 million high-quality royalty-free stock images and high-definition footage at the best prices to fill all your creative needs. Depositphotos offer two basic licensing type. Let's examine them.
On Demand Downloads : Photos and vectors of any size, up to one year. 5 Images cost start from $39
Subscription : You can subscribe daily or monthly basis. While In daily model 5 Images start from $69 /month, In monthly subscription 50 Images is $69 /month
Additionally, Depositphotos offer team licensing model. You can get detailed information about
licensing model of depositphoto from their web site
.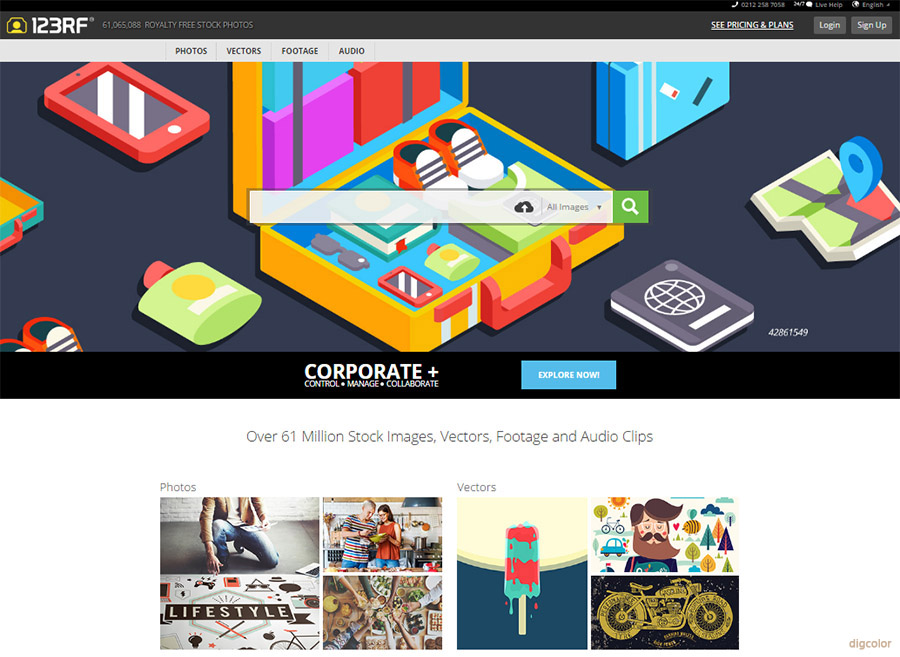 Over 61 Million Stock Images, Vectors, Footage and Audio Clips. 123RF has very very cheap pricing and like depositphotos. Those provide ON DEMAND and SUBSCIPTION based licensing.
123RF has Credits based sales system and smaller images are start from 1 credit.(40 Credits as cheap as only $39). One last word, This guys very ambitious. Let me explain why ?
100% Money Back Guarantee
Each customer is backed by a $25000 legal guarantee
Unlimited commercial print runs
More than 60000 new creative works added daily.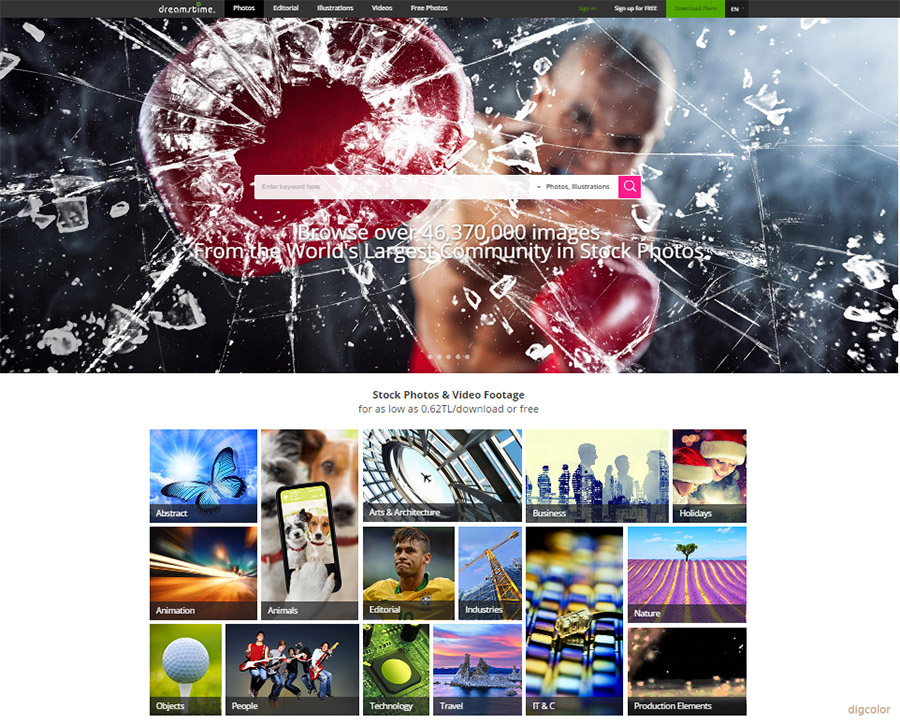 Download from over 46 million stock photos, illustrations, vectors & videos from the world's largest collection of free & royalty-free stock photos. Well, This is right ! Additionally, Dreamstime have 2 different kind of pricing. Good news ! Images are start from $0.05
Subscriptions : allow you to make a certain number of downloads (JPG all sizes, TIFF, RAW & vectors) monthly, without daily limit. Renewed monthly, they are the recommended choice for large amounts of files. Unused downloads are automatically transferred to the renewed subscription, until canceled.
Credit packages : Dreamstime uses credits as currency to pay for downloads. Valid for one year to use at any time, perfect for occasional purchases!
---
DO YOU NEED FULL FREE IMAGES ?
If you are a blogger or would like to use images for your personal projects, We have another options for you. You can search
creative common free images
for our web site. In one search, You can find both sponsored images and free images that related with your search term.
Another alternative is wallpaper websites and the
best wallpaper
websites is www.besthdwallpaper.com, You can find out
most popular wallpapers
,
anime wallpapers
from there.
Thanks for your time
Dig Color